El_01
El_01
With the doors closed, everything is tidied away immediately. The high quality technological components make for easy use of this solution, which allows the open doors to be hidden away and not hinder the movement of busy cooks.
Elmar works on the individual materials and on proportions, designing the kitchen environment as "an architecture within the architecture" where our senses can have a leading role so that in no other place more than in the kitchen taste can be the main protagonist. The purity of the all-white finishing sets off the formal and material sensuality of the sturdy ash peninsular unit.
Thanks to the EL_01 programme we analysed space, that space that once limited us and that today demands to be interpreted with personal taste, in a new and open way, to become an agora from time to time, a vast square, an intimate place or a one that is destined to host our everyday hours and gestures.
Professional competence that gives energy: the EL_01 system is based on total freedom of composition, on the care for details and on the usage of innovative materials and manufacturing techniques. We created a collection able to give a distinctive trait to your whole home, in order to communicate with the personal nature of those who live in it.
To Elmar the freedom of living and the art of cooking merge together in a collection where quality and emotions reveal themselves every day. The traditional functions are strictly connected to innovation and design; thanks to the quality of products, the value of the materials and the endless arrangement options Elmar kitchens become places of culture and tradition, not only of beautiful furniture.
Not a limitation but an opportunity. The EL_01 furniture programme encourages a careful design project considering personal styles: the kitchen is where to meet with friends or to live daily intimacy.
Vitality and freshness mark the living space, where cooking becomes a time to share the culture of food. The wall panel's shelves offer useful space to display, store, serve.
The bearing area with marble integrated washing bowl, for those who want an innate elegance option. To create them, Elmar selects only high-quality stones of extraordinary beauty, that perfectly combine with the available kitchen furniture's finishings.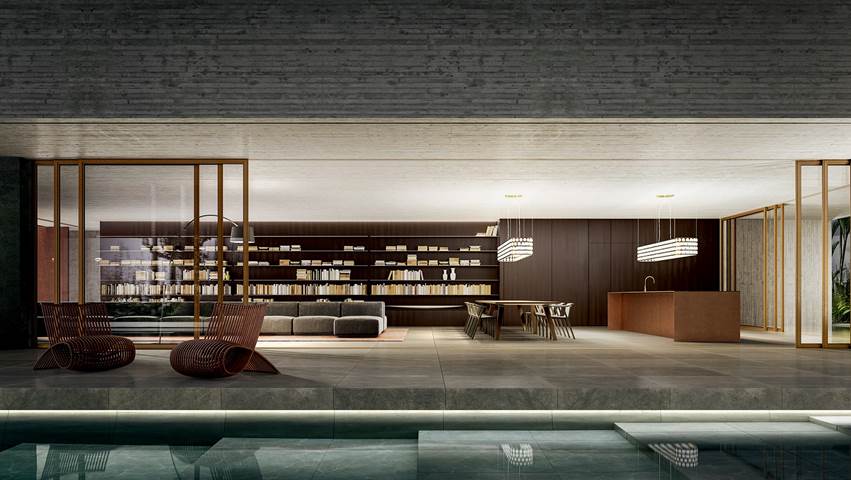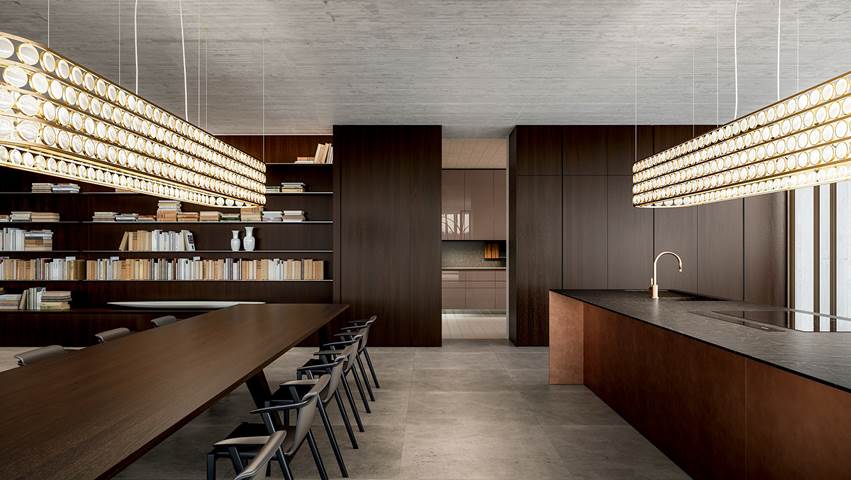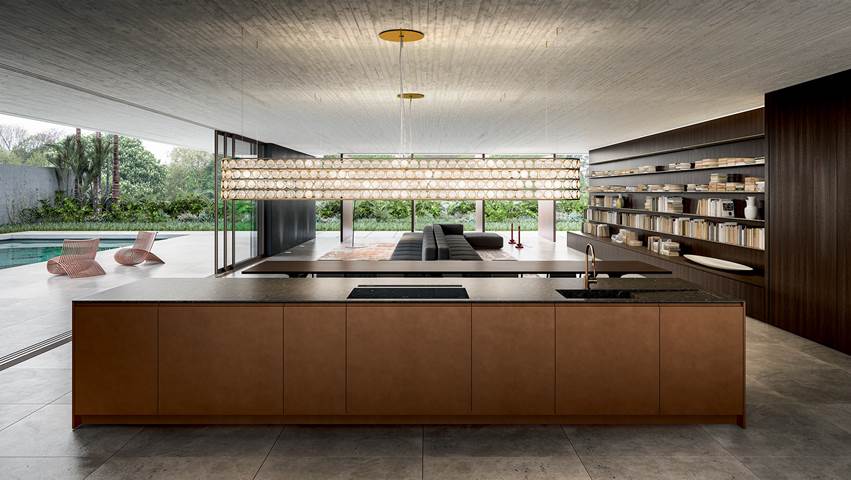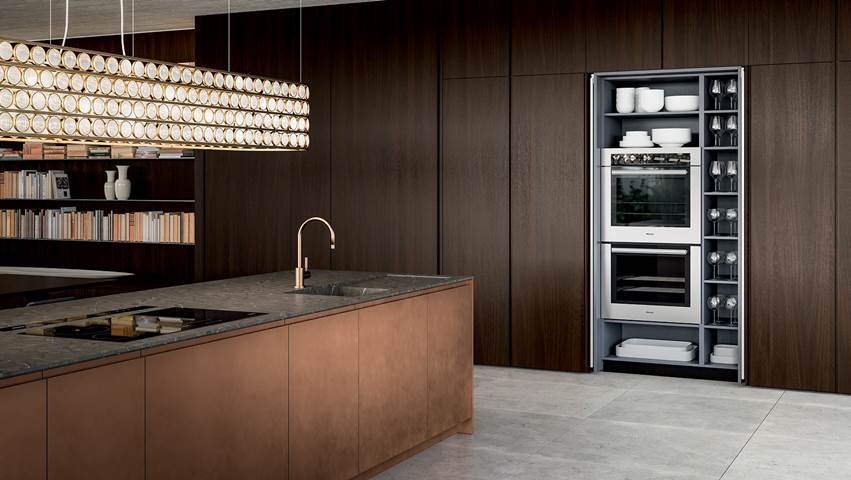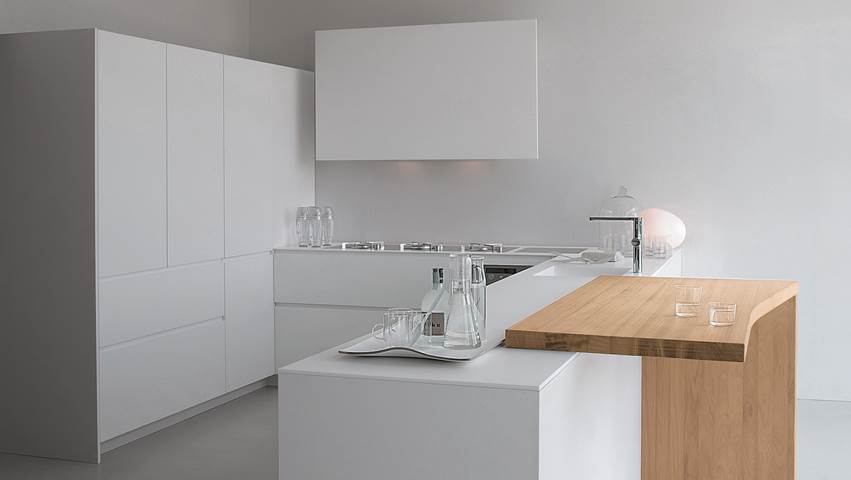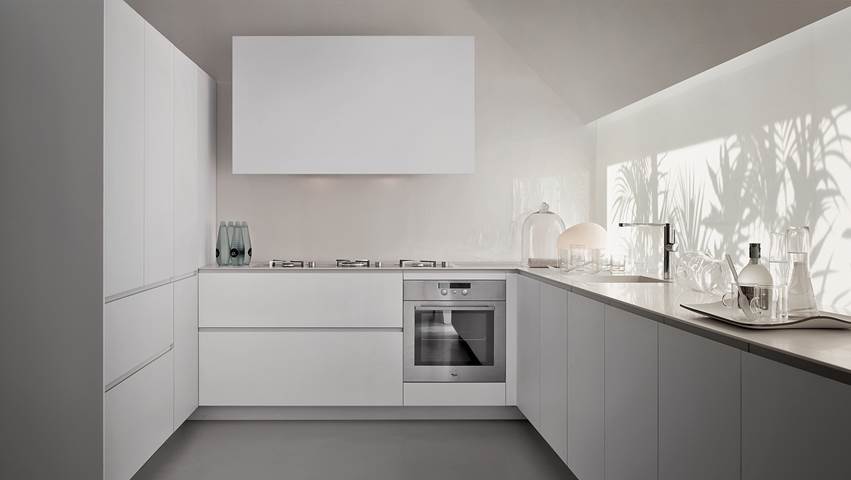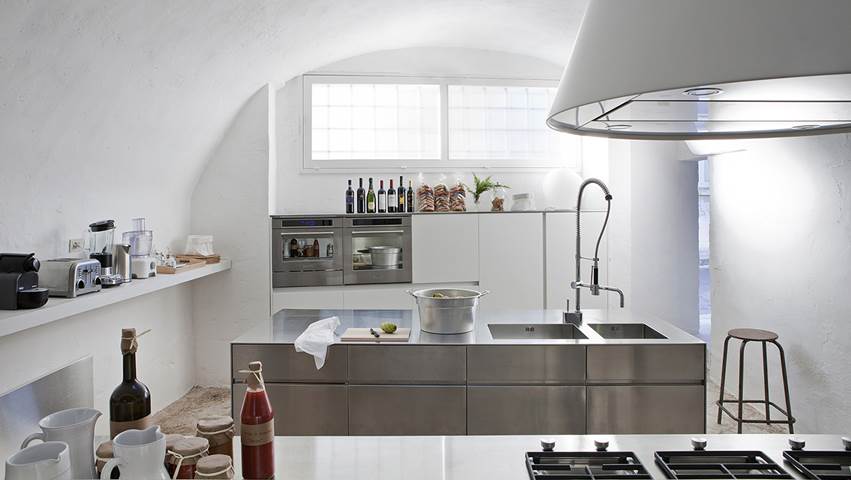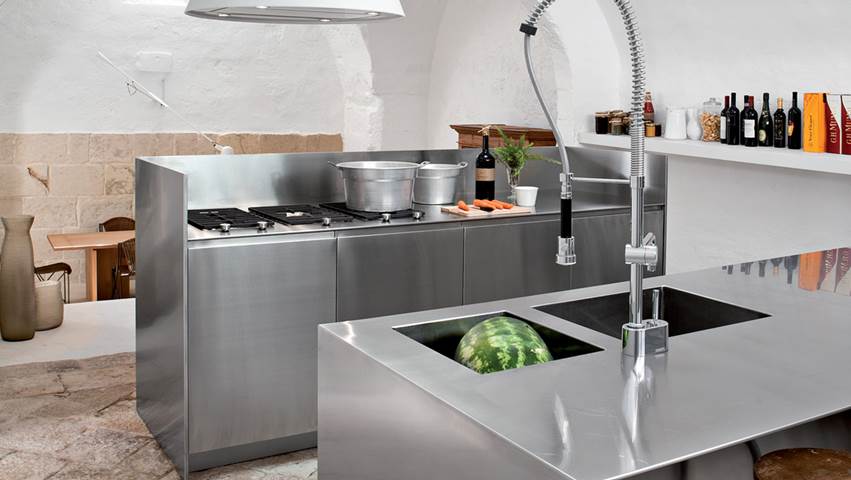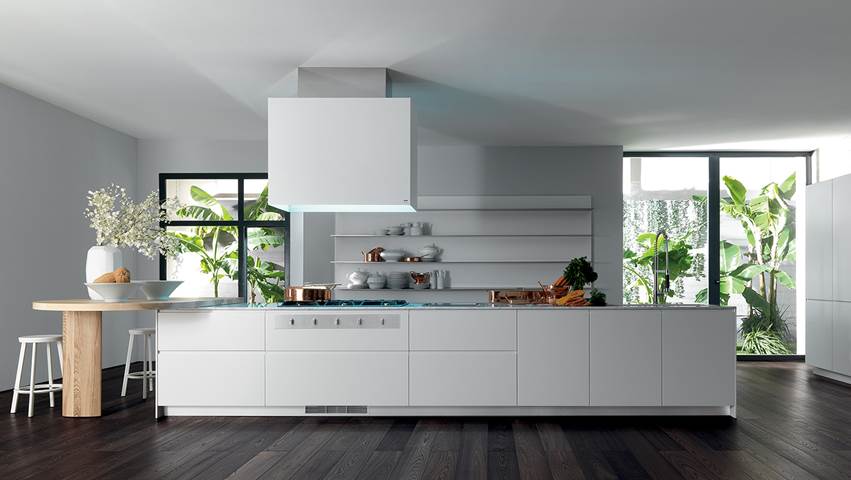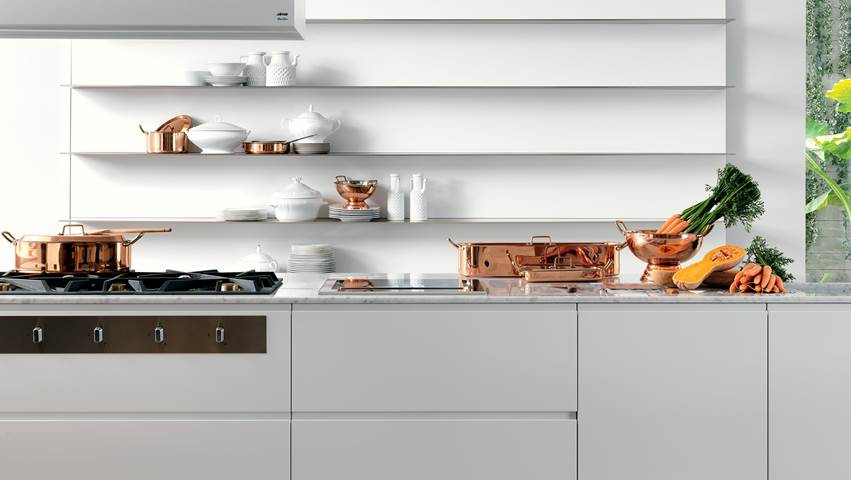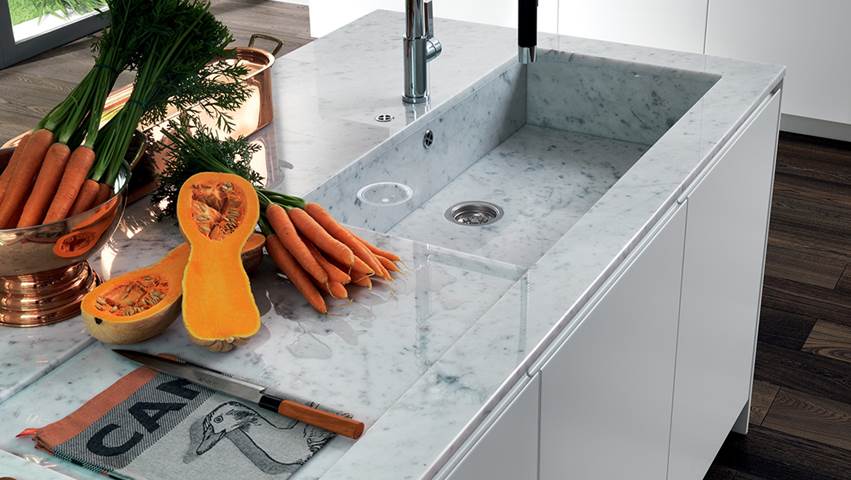 Designer
Designer
Ludovica+Roberto Palomba, architetti, vivono e lavorano a Milano. Fondano nel 1994 Palomba Serafini Associati.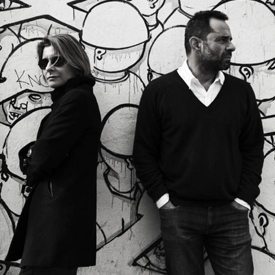 Ludovica+Roberto Palomba
Hanno ricevuto numerosi premi e riconoscimenti internazionali come il Compasso D'Oro, l'Elle Decoration International Design Award, il Red Dot, il Design Plus, il Good Design Award, il German Design Award.

Progettano architetture ed esposizioni in tutto il mondo; collaborano e sono art director per alcuni dei marchi più affermati.

Brand Credits: Antolini, Benetti, Bisazza, Boffi, Brix, Cappellini, Dornbracht, Driade, Elica, Elmar, Exteta, Fiam, Flaminia, Foscarini, Kartell, KitchenAid, Kos, Laufen, Lema, Plank, Poltrona Frau, Rapsel, Redaelli, Salviati, Sawaya & Moroni, Samsung, Schiffini, Tubes, Valli&Valli, Viccarbe, When Objects Work, Zanotta, Zucchetti.
Details
El_01
L'elegante e raffi nato dettaglio della presa maniglia ricavata direttamente nello spessore dell'anta garantisce la purezza dei volumi.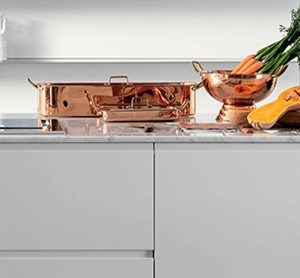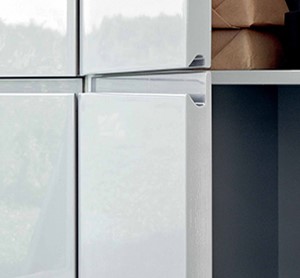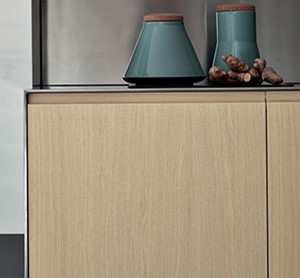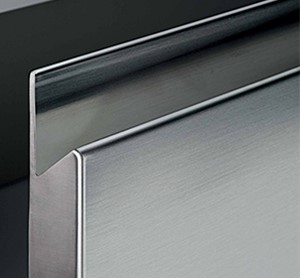 Related Items