Libera
Libera
Compact, elegant and functional, LIBERA uses coloured cement for the very first time. The different shades allow these kitchens to become part of diverse enviroments, from gardens to industrial-style lofts up to the city terraces.
LIBERA is a kitchen created as an architecture in steel and concrete, made of trasparency and in osmosis with the surrounding enviroment.
The metal structure is in powder coated steel. The powders and their application process are QUALESTEELCOAT certified with more than 1000 hours of resistance to aging by salt mist.
The kitchen volumes are made in Cementoskin, a high-performance washable concrete resistant to dirt. The material has been tested for freeze7thaw resistance, impact resistance, abrasion resistance, resistance to aging by salt mist, resistance to liquid other than water, chemical resistance and resistance to stains.
The Cementoskin light has an integrated led light. The lighting is switched on with a wireless switch and all components are UL certified.
The stainless steel drawers are equipped with a tightness sealing against water and external elements.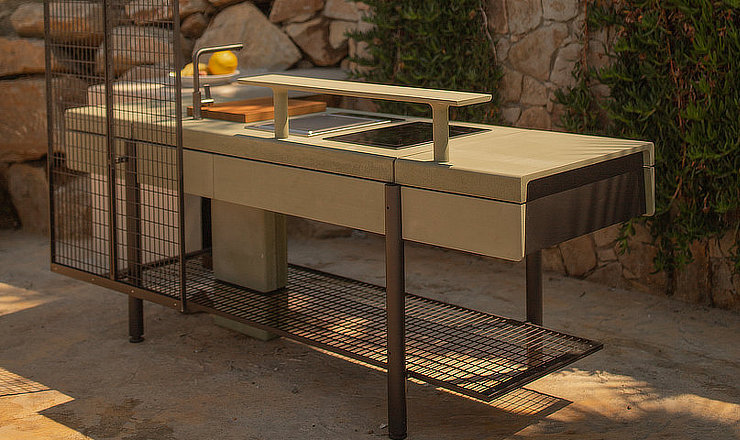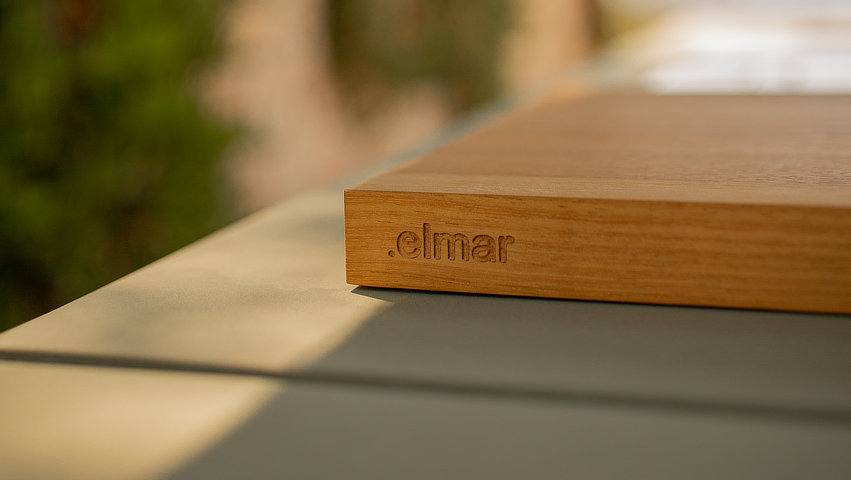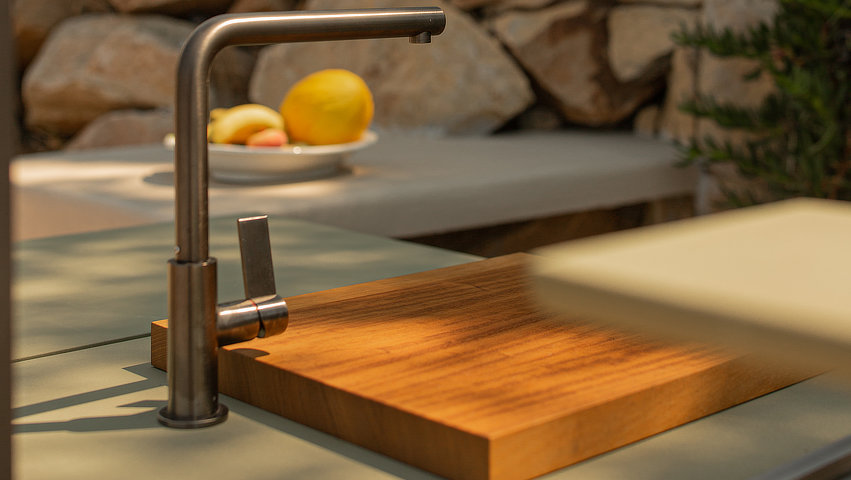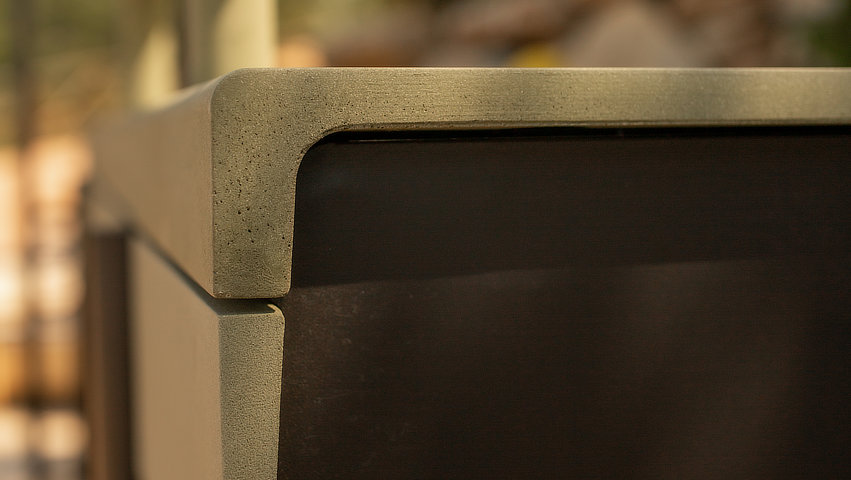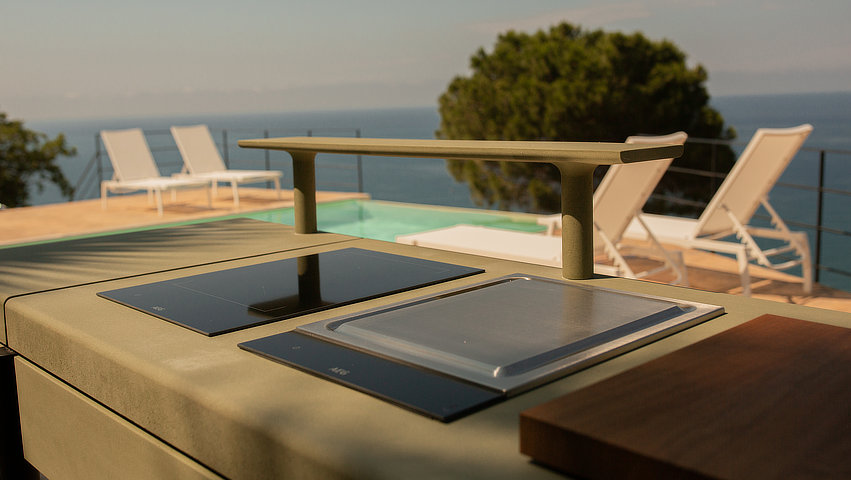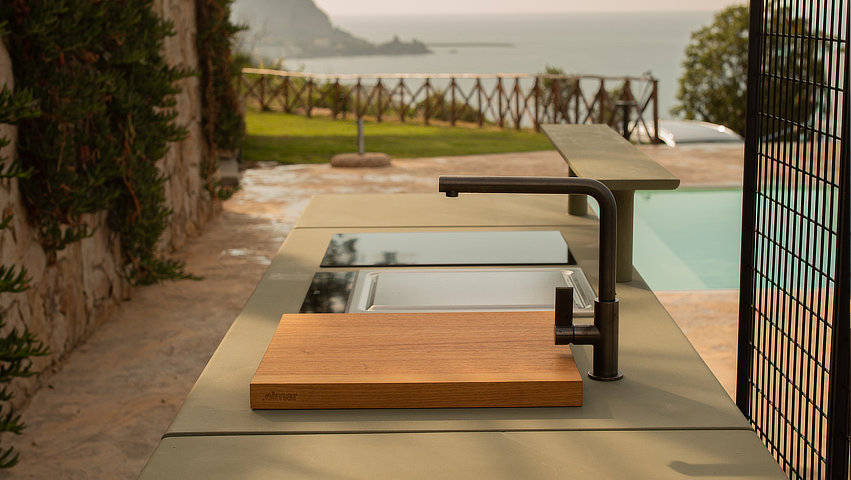 Designer
DESIGNER
MARCO MERENDI & DIEGO VENCATO, hanno ricevuto numerosi premi e riconoscimenti internazionali come il Compasso D'Oro, Stylepark Award, Young&Design.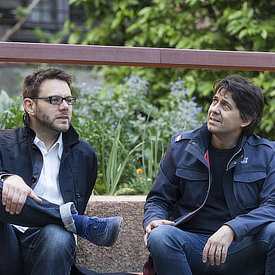 Marco Merendi & Diego Vencato
MARCO MERENDI
I suoi lavori sono stati pubblicati in diverse riviste internazionali come Modo, Case da Abitare, Interni, Elle Decor, Casabella. Progetta per aziende come Lavazza, Gruppo Pentole Agnelli, FontanaArte, Viabizzuno (premio Design Plus 2002 Francoforte con la lampada "Bamboo"), davide groppi, MDF Italia, Terra Moretti – Contadi Castaldi, Paola Lenti, Rapsel (selezione XXIII Compasso d'Oro ADI 2013 con la serie "Amarcord"), Kundalini, made a mano, Agape (Stylepark Award 2020 con la collezione "Petra"), Fratelli Guzzini.

DIEGO VENCATO
Progetta per aziende come Horm, Segno, Mobileffe, Rapsel, r&dlab – Michele Ruffin Creative Group, Eurochocolate, Dainese, MDF Italia, Albeflex, Samsung, Yonder, Pi.Mar, Nodus Rug, Agape, Fratelli Guzzini. I suoi lavori sono stati pubblicati sia sul web che su numerose riviste internazionali tra cui Interni, Abitare, Elle Decor, Ottagono, Icon e Wallpaper*. Nel 2007 e nel 2010 vince il 1° premio al concorso Young&Design. Nel 2011 il mobile contenitore "A/R" (Horm) viene selezionato per il XXII premio Compasso d'Oro ADI. Nel 2020 vince lo Stylepark Award con la collezione "Petra" (Agape).
request infromation