Playground
Playground
Playground is an unprecedented furnishing arrangement that adapts to numerous spacial solutions. An innovative approach that adds new colour vibrations to the traditional modular kitchen, thanks to its regular geometric shapes and refined taste. Playground shares a story, rich in near and far mentions, that make you live your kitchen with renewed vitality.
Gurmet columns are the ideal solution to store and use small appliances, to increase working space, to store ingredients and contain utensils, while keeping everything tidy.
Intérieurement, elles sont dotées de série d'un plan de travail revêtu en acier, de Semicolumnas y Columnas Gourmet de 90 y 120 cm, prof. 63 cm_ DEMI-COLONNES ET COLONNES GOURMET DE 90 ET 120 cm, PROF. 63 cm prises électriques, d'étagères internes et de lumières à LED, elles peuvent également être personnalisées avec les intérieurs colorés. Elles sont présentes dans toutes nos collections et il est possible de choisir entre le système d'ouverture à portes battantes ou rentrantes
Innovative materials for young arrangements enhance the beauty and functionality of the kitchen environment at his best. The wide range of finishings for the Playground system comprises more than 70 options that include, among the others, matte and shiny lacquers, wood melamines, concrete melamines, matte and shiny acrylics, and unfolds endless possibilities for customisation.
The Playground system distinguished itself for its simplicity, sign of character. It is a kitchen designed for young arrangements and compact metropolitan environments where space is functionally set thanks to small islands and storage tall units. The Kono hanging hood dominates and completes the room. The kitchen becomes a playground, where you can set your rules: freely imagine and create.
Tidiness and functionality: tall units with two sliding doors are implemented in Playground Kitchens and offer precious storage space. The inner side of the tall unit with filler door meets various needs and multiple functions. Made to redouble careful storage space for small appliances, tableware, and accessories.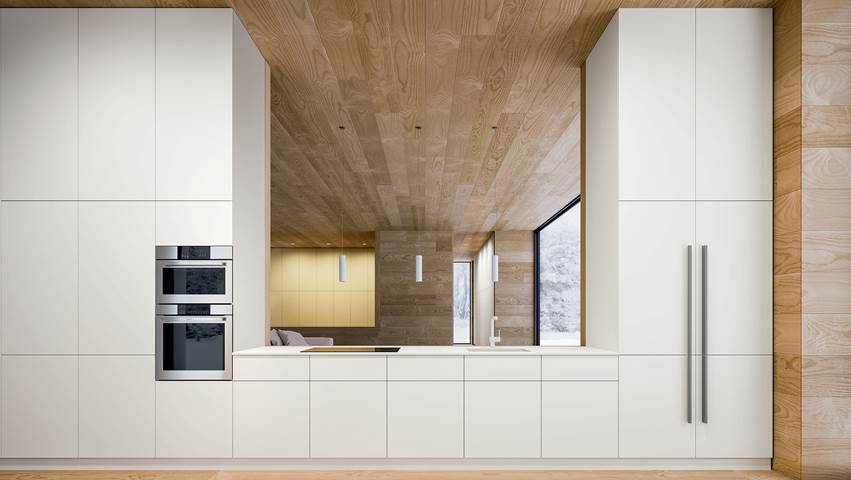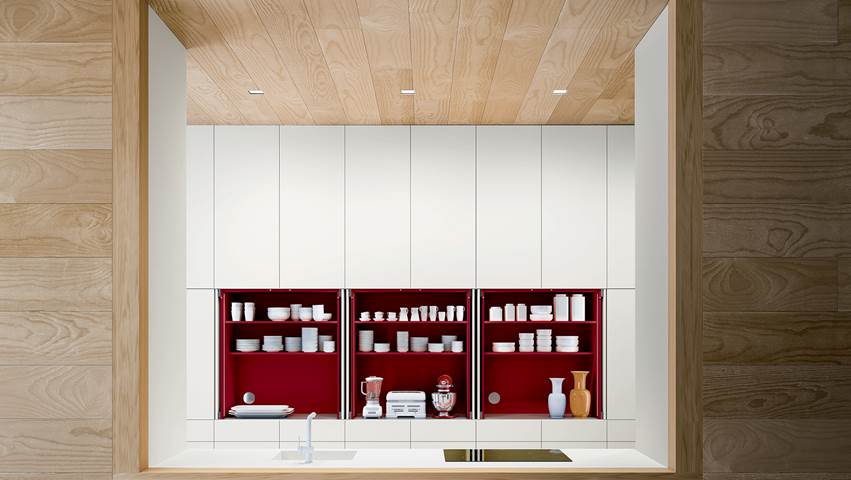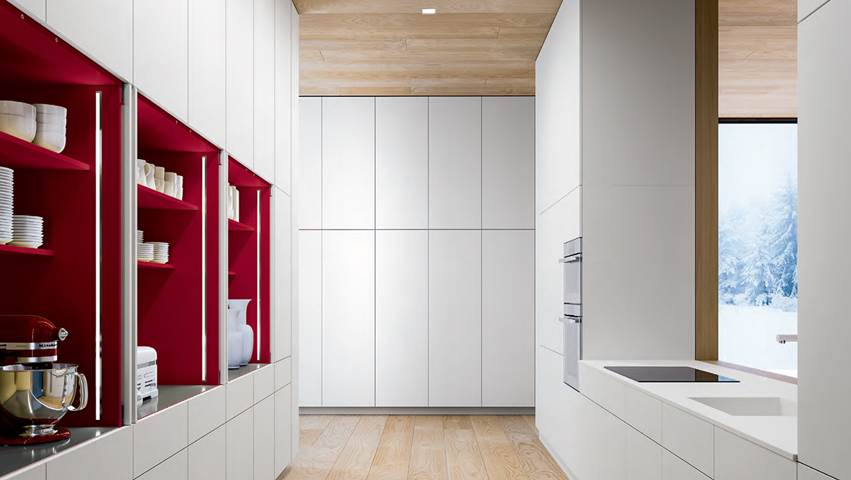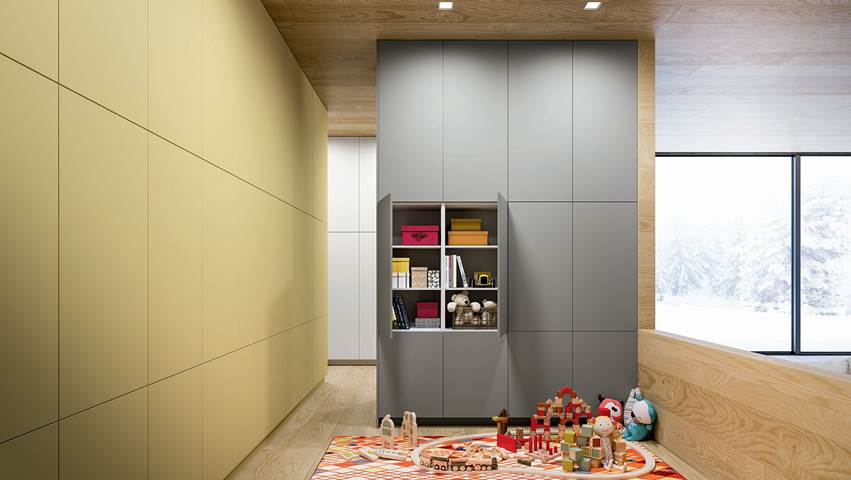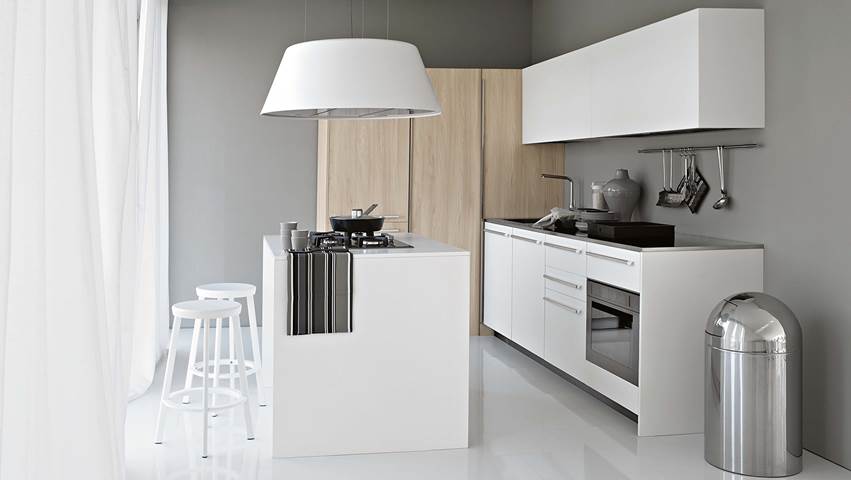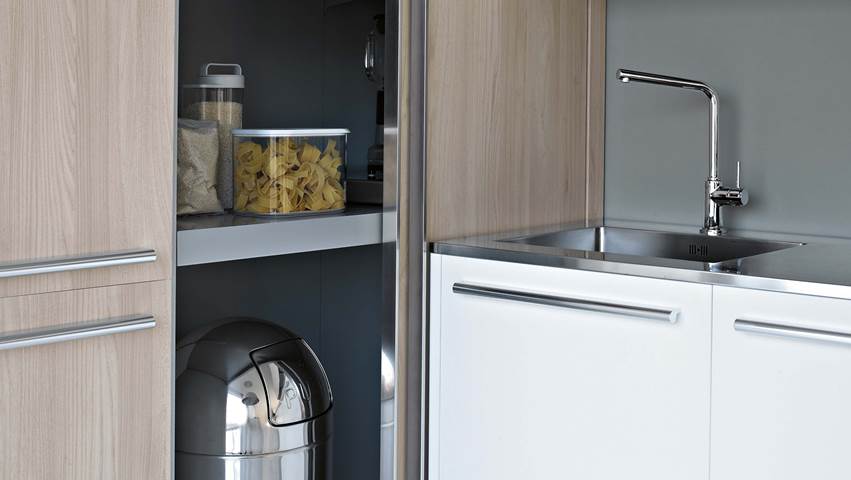 Designer
Designer
Ludovica+Roberto Palomba, architetti, vivono e lavorano a Milano. Fondano nel 1994 Palomba Serafini Associati.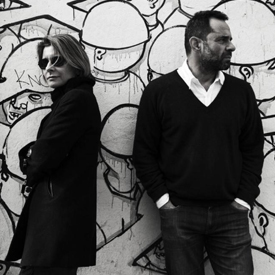 Ludovica+Roberto Palomba
Hanno ricevuto numerosi premi e riconoscimenti internazionali come il Compasso D'Oro, l'Elle Decoration International Design Award, il Red Dot, il Design Plus, il Good Design Award, il German Design Award.

Progettano architetture ed esposizioni in tutto il mondo; collaborano e sono art director per alcuni dei marchi più affermati.

Brand Credits: Antolini, Benetti, Bisazza, Boffi, Brix, Cappellini, Dornbracht, Driade, Elica, Elmar, Exteta, Fiam, Flaminia, Foscarini, Kartell, KitchenAid, Kos, Laufen, Lema, Plank, Poltrona Frau, Rapsel, Redaelli, Salviati, Sawaya & Moroni, Samsung, Schiffini, Tubes, Valli&Valli, Viccarbe, When Objects Work, Zanotta, Zucchetti.
Details
Playground
Playground è un sistema contraddistinto da segno e carattere. La maniglia, pura ed essenziale, diviene elemento progettuale importante e ricco di personalità.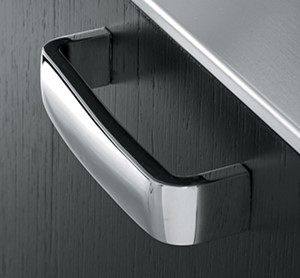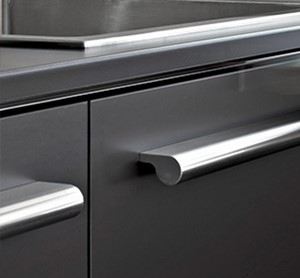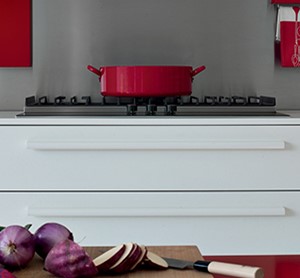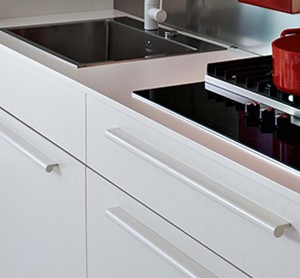 Related Items