News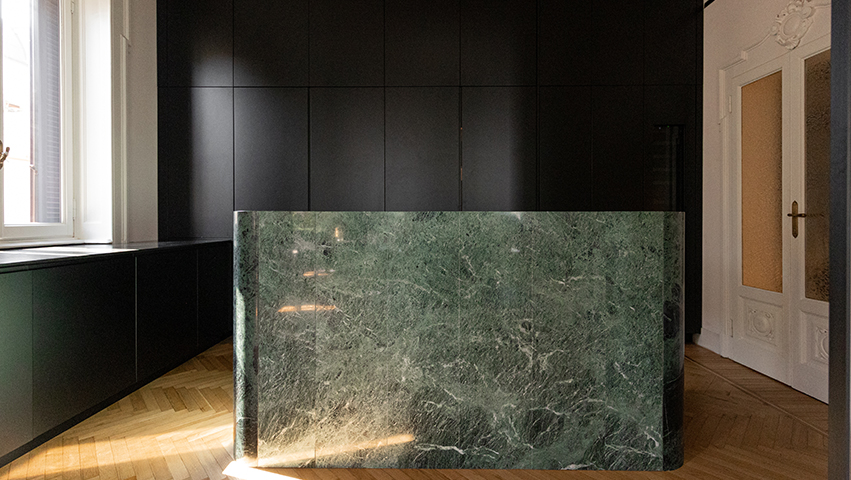 The new kitchen created for @suonarestella
"This kitchen is an exciting new chapter in my collaboration with Elmar. Being able to live daily the products of this brand in the spaces of my house makes me very proud as it means being able to showcase the excellence of Italian manufacturing that through design and elegance of the Elmar finishes brings the kitchen back to the center of the living. I agree with the contemporary interpretation of Ludovica and Roberto's project because it completely corresponds to the spirit of my lifestyle".
Paolo Stella, creative director of @suonarestella.
Paolo's kitchen space has been optimized and customized to the maximum using the EL_01 model in black matt lacquer. The entire cabinetery behind the island accommodates the various functions: the 90 cm refrigerator, the washing area, the coffee and oven area, and the pantry.
Thanks to the use of recessed door systems, Paolo can play with various configurations: keeping the entire tall units closed or revealing the precious mirror parts partially or completely. Particular emphasis and attention were given to the design and construction of the exterior cladding of the island in precious Verde Alpi marble, the real protagonist of the setting. The craftsmanship has allowed to define the rounded corners by two "solid marbles" that for this reason, result in a slightly darker shade that creates a particular gradient effect. The 115 cm high vertical staves obtained by cutting and beveling a single slab of marble, have been scrupulously assembled to reproduce the original grain once installed on site. The worktops were instead made of Zimbabwe absolute black marble.
Project by Ludovica + Roberto Palomba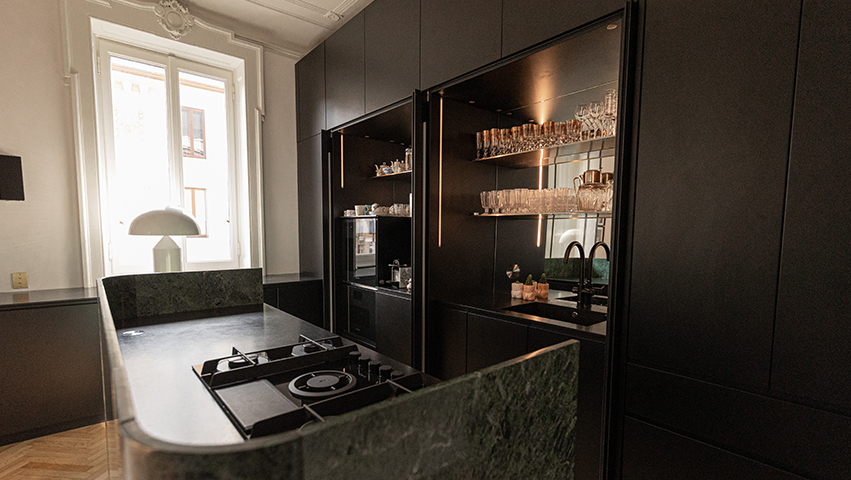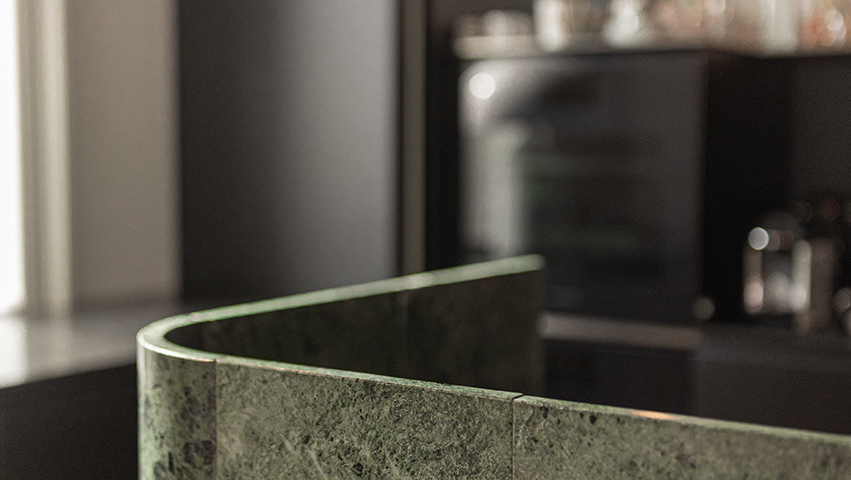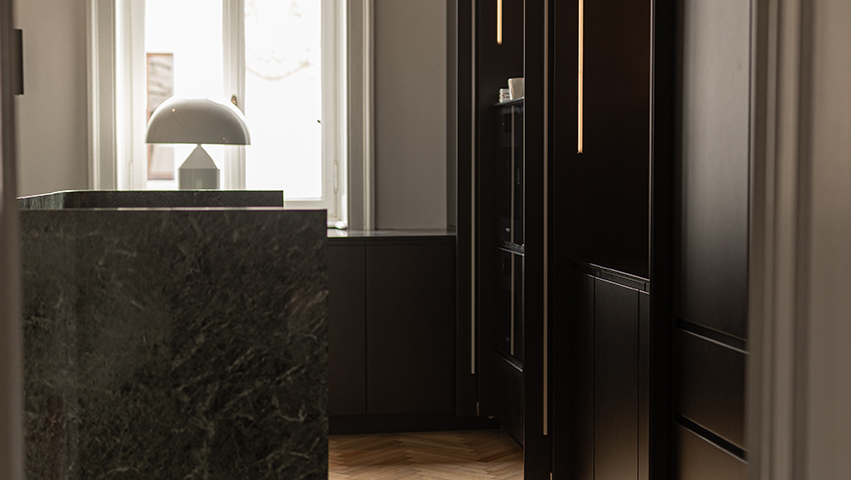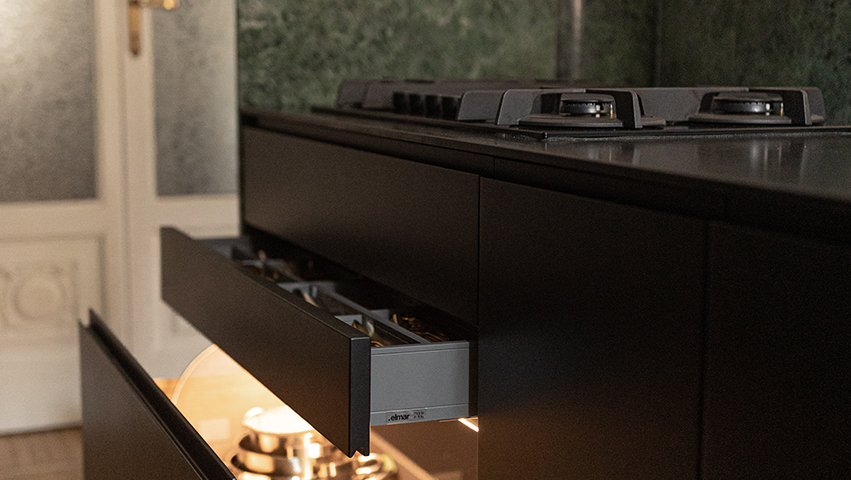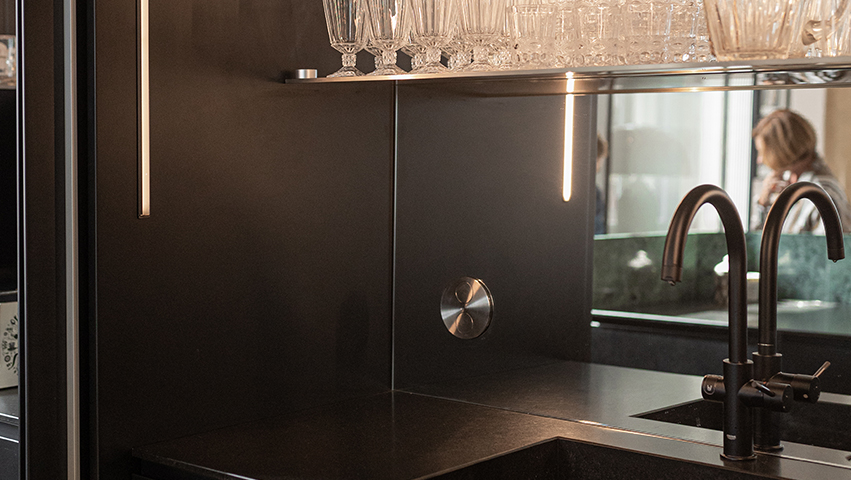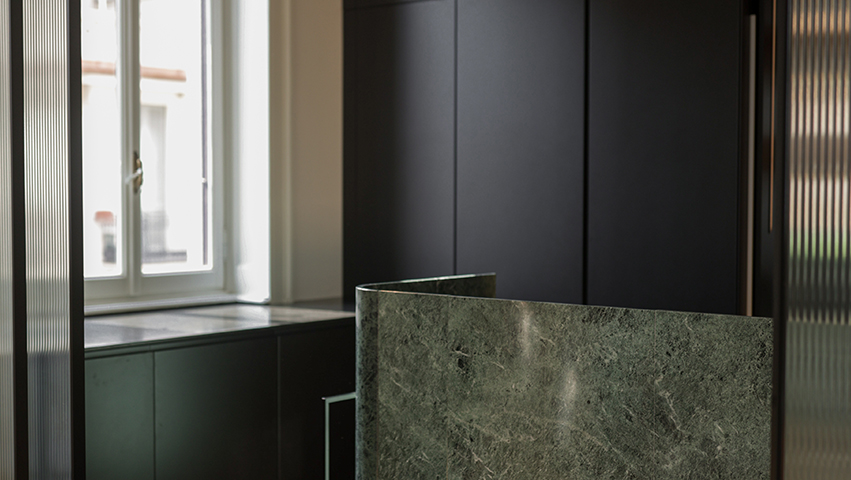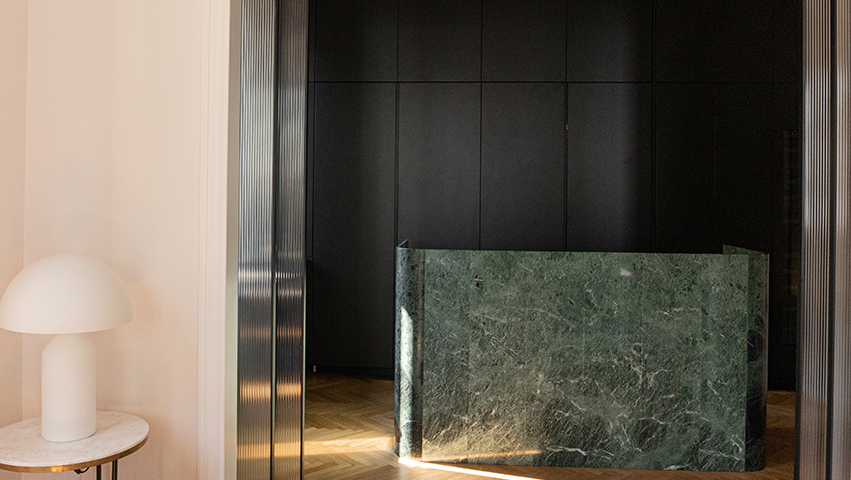 Kitchens